Regular price
Rs. 1,590.00
Regular price
Rs. 2,170.00
Sale price
Rs. 1,590.00
Unit price
per
Sale
Sold out
Hair comes in many different lengths, styles, colours, and textures. Yet just about everyone falls prey to one or the other hair problem at some point in life. To be in good health your hair requires a balanced diet of vitamins, minerals, proteins and amino acids. Alyuva has introduced an all-purpose Hair Mask to supplement the dietary needs of your hair. This natural and organic all-purpose hair mask is made using selected herbs to supplement your efforts to prevent the premature occurrence of hair problems. Ingredients: Herbs: The mask is infused with time-tested hair herbs like Brahmi Powder (Bacopa Monnieri), Amla Powder (Phyllanthus emblica), Shikakai Powder (Acacia concinna), Hibiscus rosa-sinensis & Bhringraj Powder (Eclipta alba ) which are time tested remedies for Hair problems. Rosemary Powder: These have been supplemented by Rosemary Powder which increases blood circulation to the scalp and helps the other herbs to reach the roots of the hair. Inactive Brewer's Yeast (Saccharomyces cerevisiae): These herbs have been mixed with Inactive Brewer's Yeast which is a storehouse of essential minerals, vitamins and amino acids to nourish the hair follicles and stimulate hair growth. Inactive Brewer's Yeast is a unique and rich source of many nutrients – Amino acids, at least 14 minerals and 17 vitamins including B vitamins. Combined with these time-tested natural herbs, this wonderful storehouse of nutrients takes care of the nutritional needs of your hair follicles, hair strands and your scalp which helps your hair to be in good health for a long time.
Alyuva Nourishing Hair Wash is Chemical free, Soap Free, SLS/SLES free and is very gentle and safe. Alyuva Hair Wash is enriched with herbal ingredients like Shikakai (Acacia concinna), Reetha (Sapindus mukorossi), Bhringraj (Eclipta Alba) and Hibiscus (Hibiscus rosa-sinensis) which nourish and strengthen the hair. Aloe Vera & Apple Cider Vinegar not only cleanse the hair but also make them smoother and easier to detangle, shinier, less frizzy and less prone to breakage. The hair wash is supplemented with Jojoba Oil and Vitamin E which keep the hair and scalp moisturized, hydrated and healthy. Clary Sage and Cedarwood essential oils in the recipe not only provide a refreshing scent but also promote scalp hygiene.
Alyuva Herbal Hair Protect Conditioner is an organic natural rinse-off conditioner based on a Cationic surfactant. The positive charge of the Cationic surfactant helps to coat the hair strands with the conditioner and this reduces flyaway hairs and static charge, softens the hair and makes the hair easier to comb. The Hydrolysed Keratin Protein strengthens hair strands and repairs damaged hair. The Veg. Glycerine attracts water from the air and keeps the hair hydrated. Other plant-based ingredients like Gotu Kola Ext. (Centella Asiatica), Marsh Mellow Root Ext (Althaea officinalis), Burdock Root Ext. (Arctium lappa) and Aloe Vera nourishes hair follicles, thickens and strengthens the hair and helps prevent premature greying and falling of hair. The conditioner is enriched with Shata Dhauta Ghrita (100 times washed cow clarified butter), Avocado Oil and Coconut oil which not only nourish and moisturize the hair and the scalp but also prevent scalp infections to keep it healthy.
Share
View full details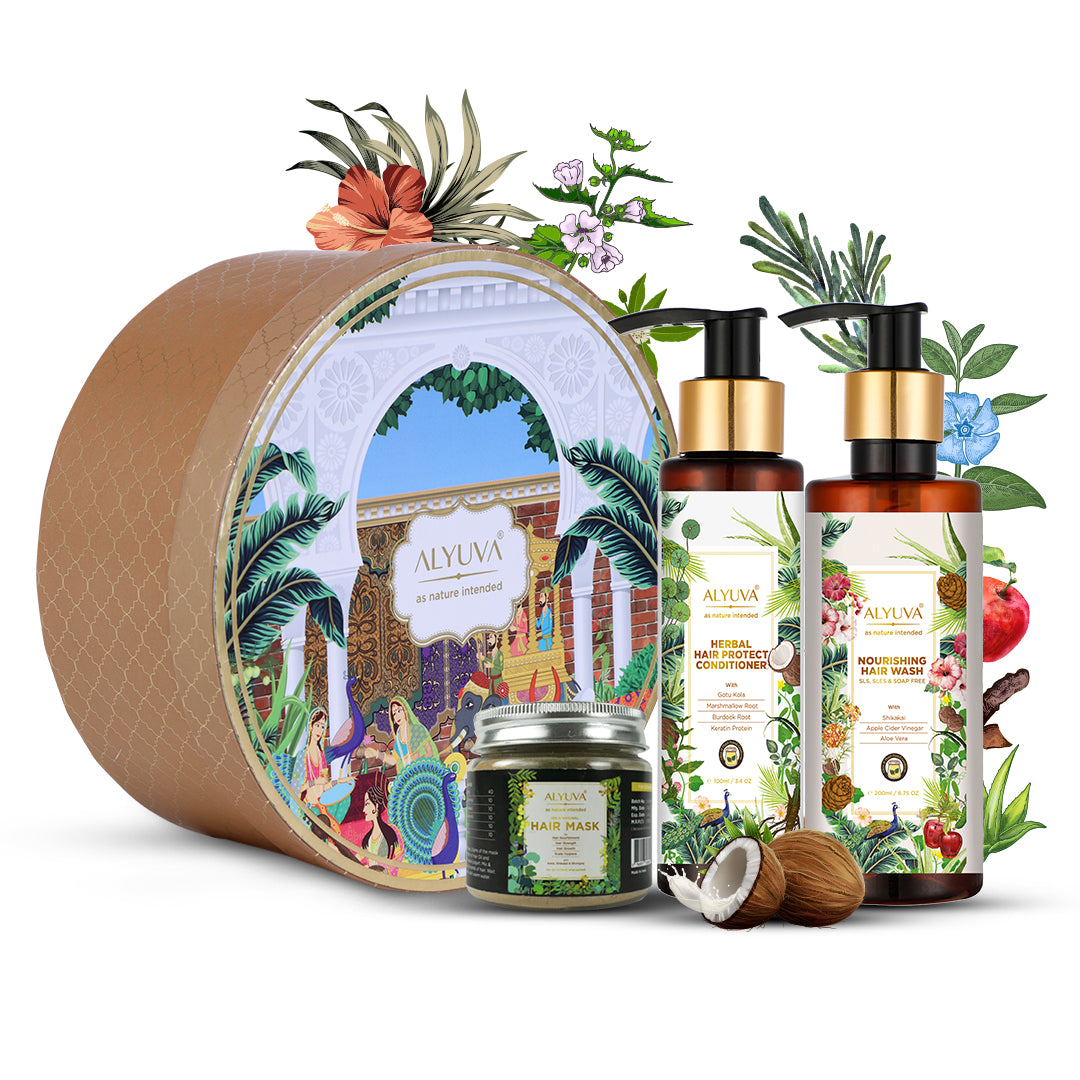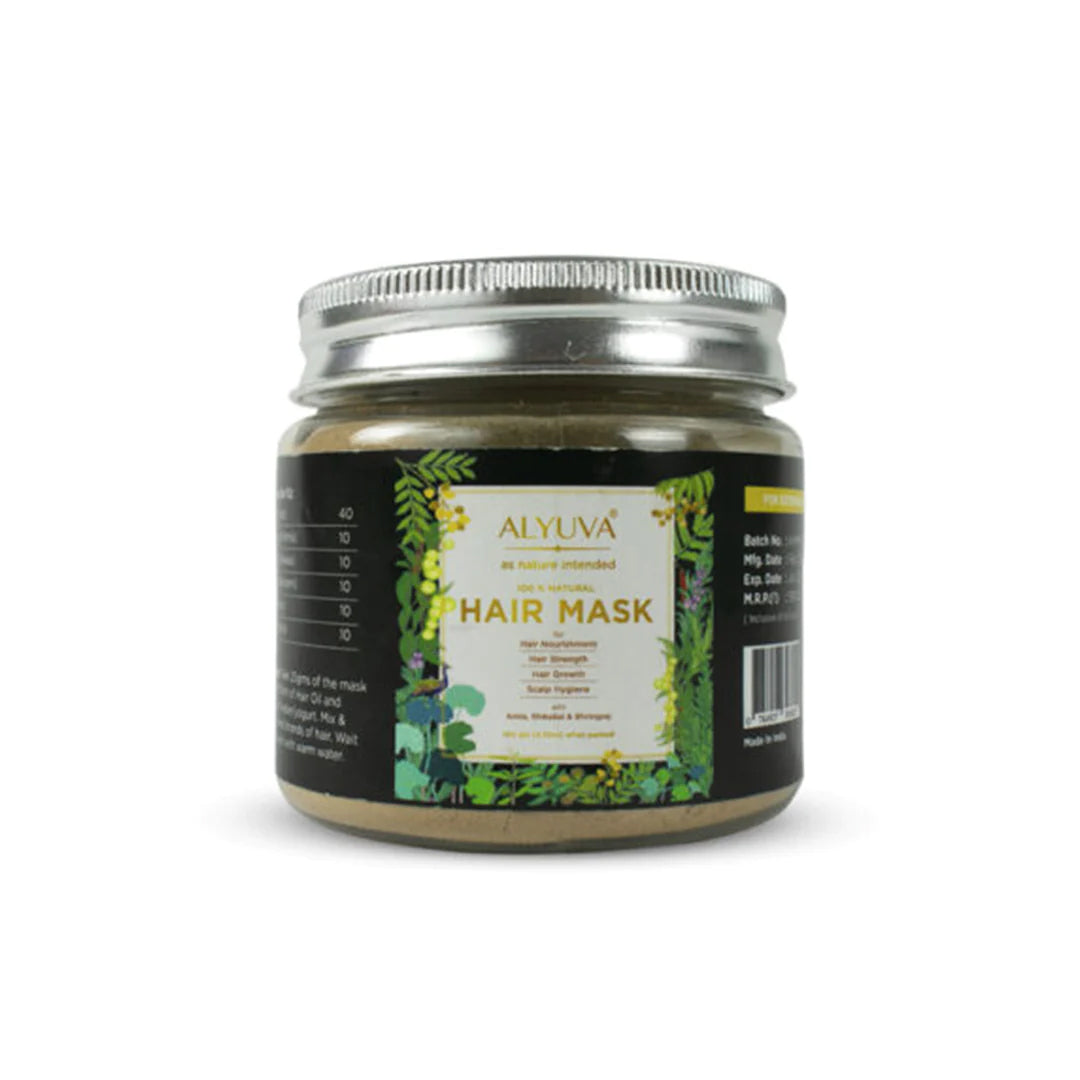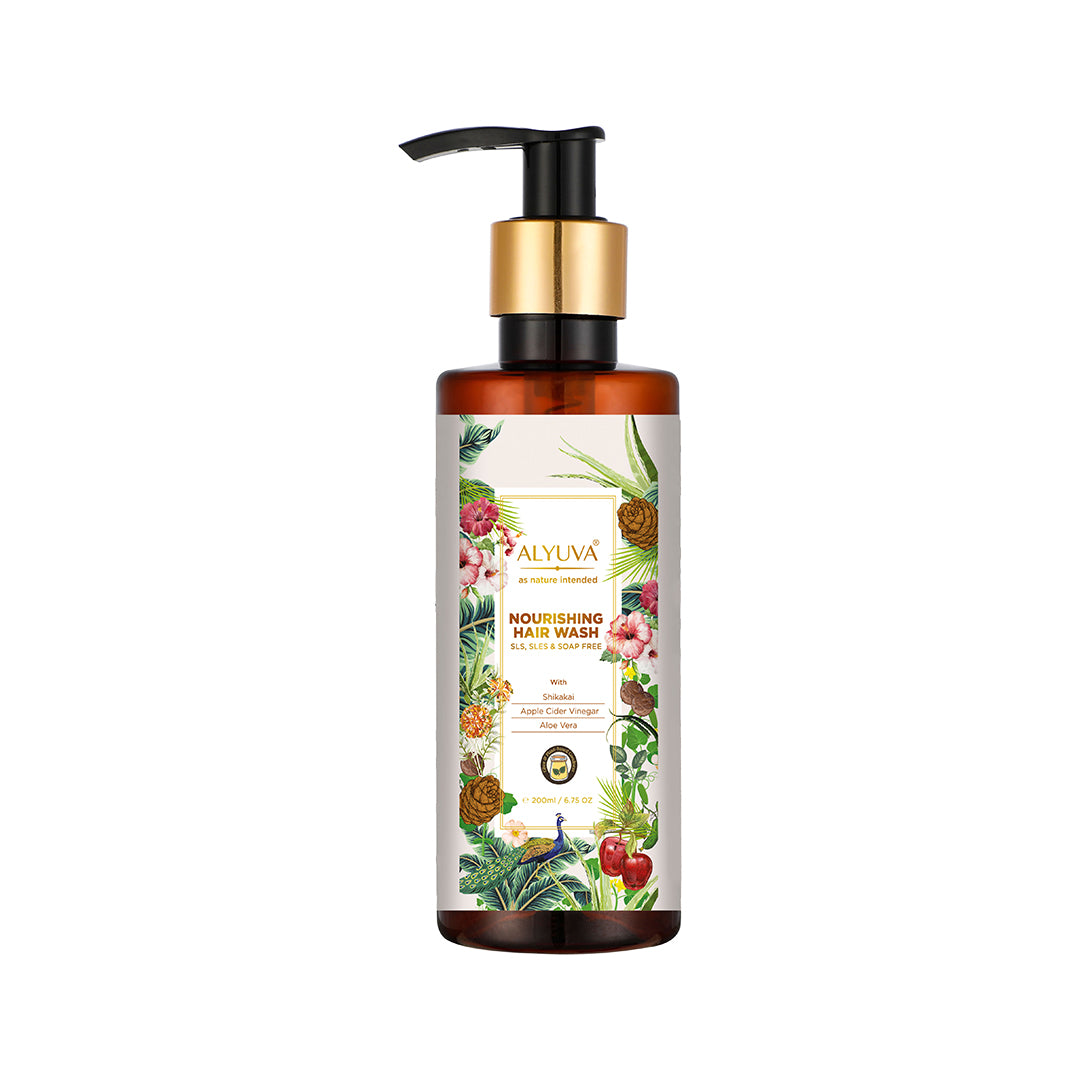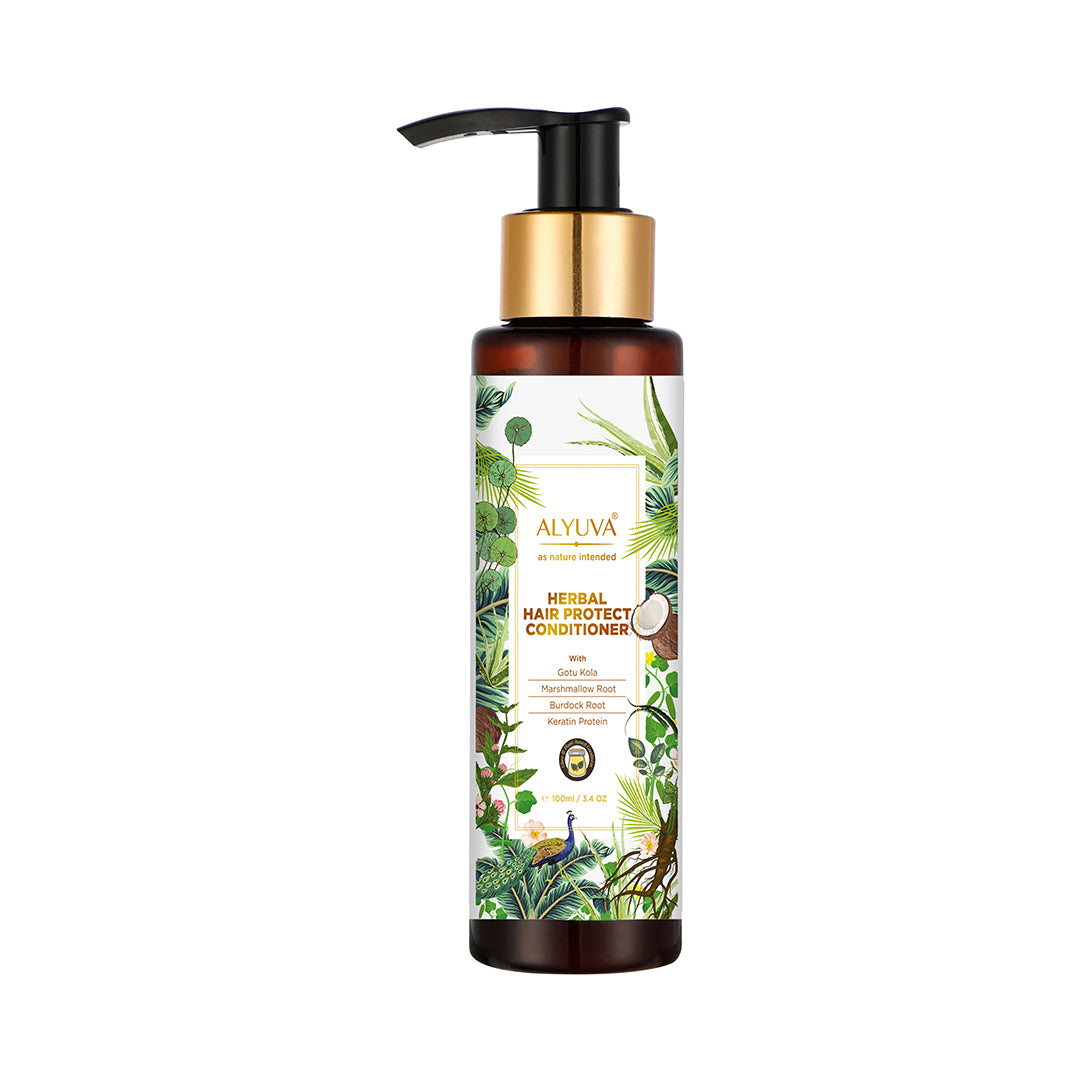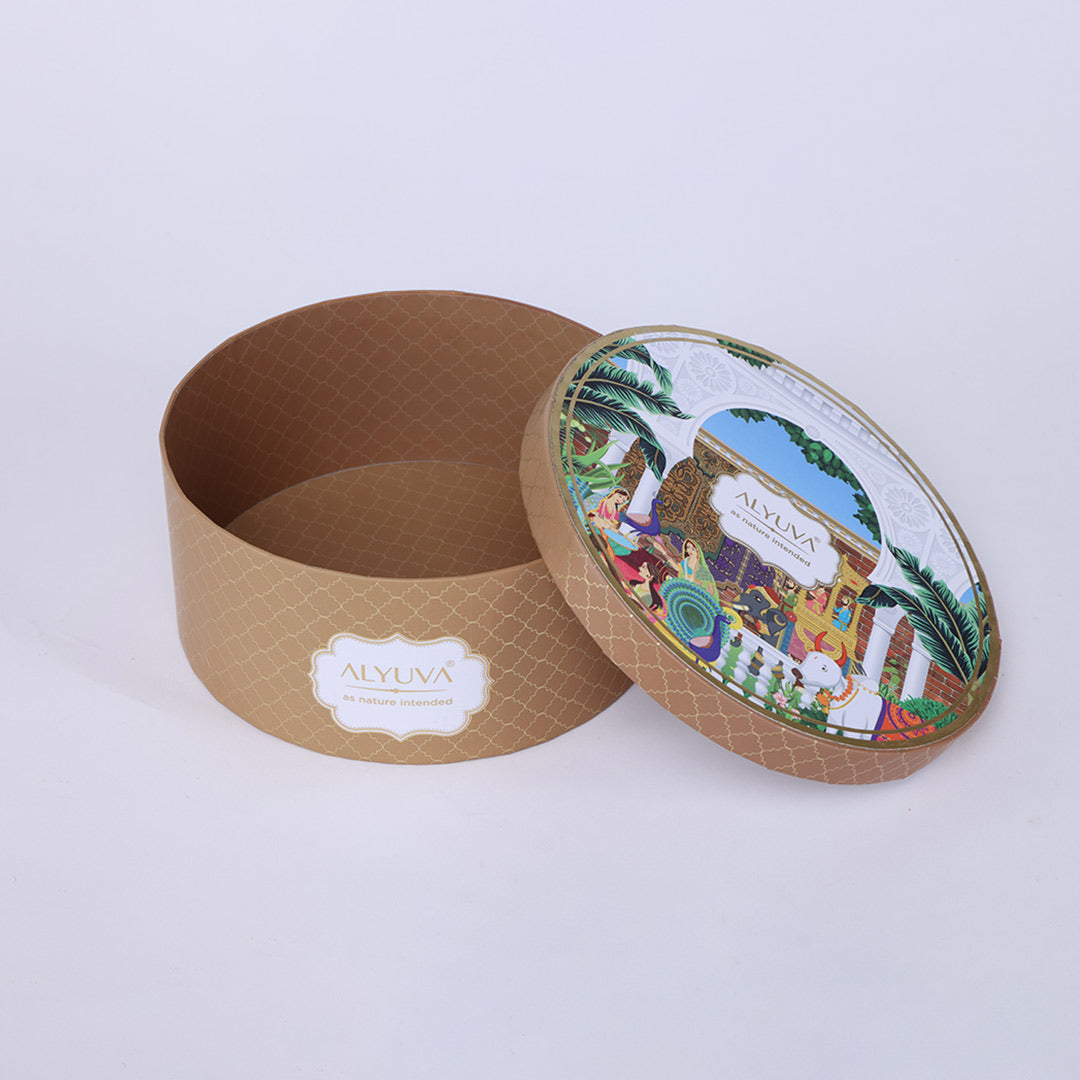 Legal Disclaimer

The actual benefits may vary from user to user depending on the skin type. Use regularly to get best results. We shall not be responsible for any damage caused to your skin with use of this product as different types of skin react differently to the ingredients. Take every precaution before using the product.
Safety Warning

For external use only. Do not use on injured skin. Conduct a skin potency test before use. Discontinue use if signs of irritation develop.
In the realm of natural beauty and holistic wellness, ancient Ayurvedic traditions offer us a treasure trove of remedies that have stood the test of time. One such remarkable elixir...

In the realm of natural beauty and holistic wellness, ancient Ayurvedic traditions offer us a treasure trove of remedies that have stood the test of time. One such remarkable elixir...